Bookkeeping from Elite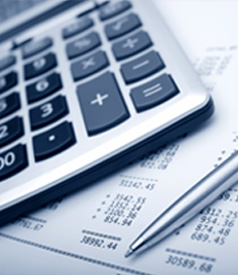 For many people, even some bookkeepers, record keeping is a chore. That's not our way — we love the work and care deeply about doing it correctly. Elite customizes our services to your exact business needs, handling as much or as little as you require.
Large or small, every client is important. Our founder, Sherry Christman, personally oversees all accounts. We'll gladly explain everything we do for you. If we don't know the answer to a question, we'll find out.
We work smoothly with the other number-crunchers in your life, too. It's critical to establish and maintain great relationships with clients' tax accountants. And we always respect and support strong relationships with your vendors and employees as well. Your success depends on it.
Elite makes it happen in all these critical areas:
Receivables. We're constantly attentive to your invoices, issuing prompt and correct billings so you're paid on time. And we issue timely statements to keep payments flowing.
Payables. We work with you to get invoices into the system and paid on the correct schedule, a basic part of maintaining positive vendor relationships.
Bank reconciliation. We keep you current on your account status, with credit card bills and other statements. You always know where you stand so you can make informed decisions.
Journal entries. We deliver expert service in this technical phase of bookkeeping, giving your accountant correct data for year-end adjustments, depreciation and other tax issues.