Payroll Services from Elite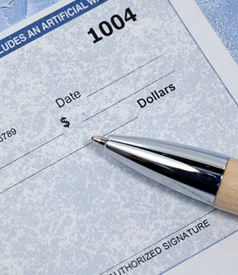 Our commitment to you helps maintain your commitment to every valued employee. We process salaries and hourly wages correctly and get the right numbers to the bank, with online timekeeping to streamline the process. It's a point of pride with us to maintain absolute confidentiality.
Whether you use us for complete or partial payroll services, Elite helps you cut errors and save time. Choose our automated processes, and you can eliminate lots of paper, an environmentally friendly option. Ask about our monthly pricing package, which includes all quarterly and year-end tax returns — no surprises or extra fees.
Here's why our Payroll Services are the right choice:
Paperless payrolls save time and money
View and print your payroll information and reports 24/7 anywhere you have internet access
Offer employees signed and sealed live checks, direct deposit, payroll debit card or any combination
Provide employees online access to their paystubs, W2s and 1099s via Employee Self Service
Garnishments and 3rd Party Payments
Pay-as-you-go Workers Compensation